Study Clubs
---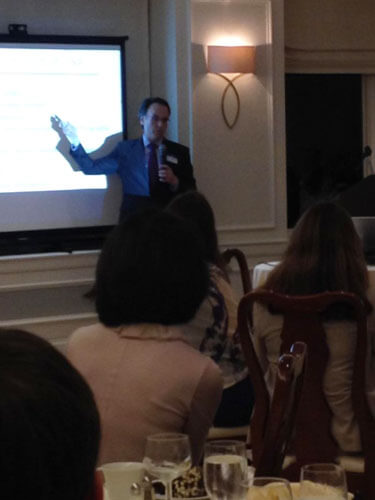 (Dover, Needham, Newton, Wellesley, and Westwood)
President – Katherine Klein, DMD
Secretary/Treasurer – Steven Levine, DMD
Trustee – Robert Javer, DMD
Meetings for the Charles River Study Club:
Woodland Golf Club, 1897 Washington St., Auburndale
6:00 p.m.
For reservations please call 508-875-3800 or email metdent@rcn.com.
Dates
Parkway/Norfolk Study Club
(Bellingham, Dedham, Dunstable, Foxboro, Franklin, Harding, Hyde Park, Jamaica Plain, Medfield, Medway, Millis, Norfolk, Norwood, Plainville, Roslindale, Sharon, Walpole, West Roxbury, and Wrentham)
President – David Wolf, DDS
Vice President –
Treasurer – Urania Funteas, DMD
Trustee – Christopher N. Bissada, DDS
Meetings for the Parkway/Norfolk Study Club:
Sky Restaurant 1369 Providence Highway Route 1 Norwood, MA
6:00 p.m.
$45.00 pre-registration or $55.00 at the door.
To sign up, contact Dr. David Wolf at (508) 473-4999 or at David@DavidWolfDDS.com.
Please mail checks to: Dr. David Wolf 100 Medway Rd., Suite 203, Milford, MA 01757
For any questions, contact Christopher Bissada at (781) 762-8855 or CBissada@EndodonticCare.com
Dates:
Wednesday, October 21, 2015 – HIPAA/HITECH compliance
Wednesday, December 2, 2015 – Pain Management
Wednesday, February 24, 2016 – OSHA/Infection Control
Wednesday, May 4, 2016 – EDIC Risk Management
(Ashland, Boxborough, Carlisle, Framingham, Holliston, Hopkinton, Littleton, Maynard, Natick, Sherborn, Stow, Sudbury, Wayland, and Weston)
President – TBA
Vice President – Michael Putt, DMD
Secretary – John Buehler, DMD
Treasurer – Jeffrey Lowenstein, DMD
Trustee – Chris Owen, DMD
Meetings for the MetroWest Study Club:
Ken's Steakhouse, 95 Worcester Rd, Framingham, MA
For information and to Register email: Dr. Jeffrey Lowenstein at: metdent@rcn.com.
To pay by check: Make your check payable to: MetroWest Study Club and Mail to: Jeffrey Lowenstein, DMD 326 Union Ave., Framingham, MA 01701.
Please include your name, office address, office telephone number and dinner choice of chicken, fish or vegetarian.
The presentation will be limited to the first 25 dentists to sign up. There will be a waiting list for cancellations.
Dates: